Imagination
es un programa escrito en C que nos sirve para crear slides de imágenes en
DVD
.
El programa es muy sencillo de usar, permite utilizar una gran cantidad de efectos y transiciones entre las imágenes, colocar texto sobre las mismas y la opción de cortar, copiar y pegar sobre los slides.
La última versión de Imagination es la 2.1 liberada hace unas semanas con esta lista de cambios:
Added a new transition family named Rochade.
Added 3GP export for mobile phones.
Fixed seg-fault when using Imagination with GTK 2.18
Fixed crash when playing with Ken Burns and slide text after closing the project.
Added a Slides Transitions Report Dialog. Please give feedback on this.
Added Japanese translation.
Fixed display of music duration after loading the slideshow.
Fixed seg-fault when exporting with more audio files.
Image rotation is now stored inside project file.
Hoy podemos instalarlo en Karmic gracias a Getdeb.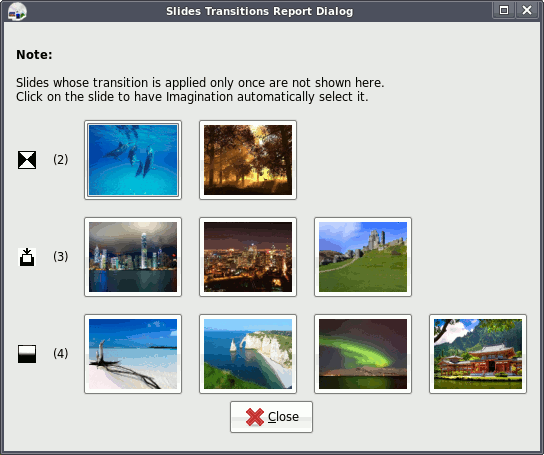 Fuente